Is your recruitment process still stuck in the past?
Supporting businesses with low-cost, flat-fee recruitment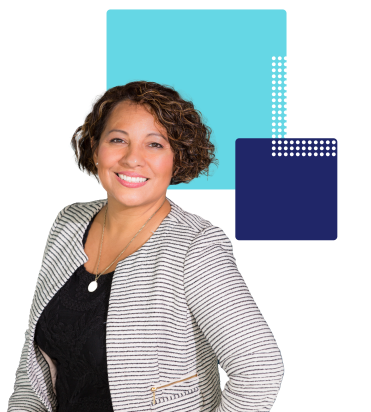 The days of crossing your fingers and hoping for the best on traditional job boards are long gone! With an astonishing 80 trillion-dollar global skills shortage, companies of all sizes must get creative in their hiring efforts. 
The past few years have witnessed a significant shift in people's priorities and career paths. Amidst these changes, unemployment rates have hit an all-time low, leading to fewer active job seekers and making traditional job boards less effective. 
At Jobs for Mums, we understand the challenges you face, and we've got the solutions to help you find top talent! Our innovative, cost-effective advertising strategies cut through the noise and connect you with a diverse pool of skilled candidates, hungry for opportunities. 
Jobs for Mums is an award recognised marketplace to promote flexible job opportunities to thousands of parent's and caregivers around New Zealand.

Social Enterprise Approach:
We're not your typical recruitment company. Our goals are motivated by providing a win-win for families and businesses.

Quick and Easy:
With thousands of candidates visiting our platform, we offer an ideal place to find amazing people quickly and easily.

Innovative Strategies:
We proactively employ brand and recruitment marketing techniques to swiftly find you the best talent.

Targeted Approach:
We know what our community wants, launching targeted campaigns and personalised outreach to ensure your job openings receive the attention they deserve.​

Social Responsibility Aligned:
We are committed to social responsibility and ethical recruitment, finding the right fit for your company and fostering positive social changes.

Cost-Effectiveness:
Our budget-friendly packages let you focus on growing your business while we handle the hiring process.
We offer a simple pricing structure– so no hefty commissions. You can invest in the best talent for your business, in the most cost-effective and risk-free way.

We have following recruitment packages.
Package 1: Candidate Screening
Let us manage part of the recruitment service for you!
Save time and effort by letting us handle the initial screening of countless applications on your behalf when listing a job with Jobs for Mums!
Pricing:

For this service we charge a fixed fee of $1528+ GST which includes the job listing.
What this includes:
We will post the job on our jobsite
Our team will carefully review all submissions
Proactively approach potential matches in our network and through our social media outreach
We will present you with up to 3 qualified candidates for you to choose from
We will then manage the communication for all unsuccessful candidates
Package 2: 360 Recruitment
We offer a 360-recruitment service

Jobs for Mums offers a premium recruitment service where we manage the recruitment service end to end.
Pricing:

All our pricing packages are fixed and start from $3,500 per hire. Add-ons such as psychometric testing and analysis of results are available at a fixed fee.
What this includes:
Meet with you to discuss your needs, culture and more
Write and market your job vacancy for you across a wide range of channels
Proactively search for candidates via our network and beyond including social media outreach, google and more
Screen and review all your applications
Phone screen high-potential candidates and run reference checks
Provide you, candidates, until you have found the perfect match
Manage the recruitment process and organise other testing as requested by you
This is a 6- week process. If we are unable to fill the role, we will refund you part of our fee on us!
| Total Remuneration | Our Price (excludes GST) |
| --- | --- |
| | |
| | |
| Between $70,001 and $90,000 | |
| Between $90,001 and $120,000 | |
| | |
As a social impact company, our purpose is to drive better outcomes for both families and businesses by placing talented individuals into flexible meaningful employment. We have helped hundreds of businesses hire amazing people.
Our social media content reaches 150, 000 every month
Skilled candidates visit our website every month looking for work
of our candidates have 10 or more years of experience in their industry
of our candidates hold a tertiary degree or higher qualification
Meet a Few of our Candidates
We have thousands looking for opportunities just like yours.
You guys are incredible. As a newish mum living in rural NZ but having spent most of my career in London this is ABSOLUTELY the kind of thing we need in NZ. Great for Mums, lucky employers who get the service of these caring, committed humans. Thank you for doing this!
ANNA BENNY
I have just got a request for an interview for a job I applied for via Jobs for mums! What you are doing is wonderful! All us mums had careers before kids but for some reason once you're ready to go back it feels like we are "old" "not relevant" "not flexible" etc etc. But we as women have even more to offer after motherhood as we gain so many skills and traits raising small humans
AUCKLAND MUM
Just the fact that someone is putting a spotlight on what every working parent is thinking is incredible!

Daycare is expensive so I am looking for a work from home opportunity that will let me work whilst I have the kids with me. Cheers Jobs for Mums!.
Sarah S
Contact us today to explore advertising options and unlock the potential of our thriving community.